How do you find that perfect gift for the design savvy dad in your life?
Our stylists worked this week to find the best ones and dish on their top picks. Here are 3 ideas to get you inspired!
#1 Tools 
Spruce up the minimalist Dad's kitchen by gifting him some stylish cooking tools. Our Father's Day Spruce Up has some great tools from some of our favorite brands, Ferm Living & Hawkins NY . We think marble rolling pins, wooden kitchen utensils,  and some stylish brass measuring cups are great ideas. There's nothing quite like the satisfying feeling of using a well made and well designed tool when you set out to do a job. This is what Dad's really love. 
#2 Tech
It is 2019, so getting your Dad some tech savvy gifts is an obvious choice. We are not talking about your everyday tech gadget. The Spruce Up stylists are psyched about tech that is integrated into everyday objects. For example, Pablo designs has a wireless portable lantern for camping with a bluetooth speaker integrated. It sets off a nice glow on your campsite, tailgating party, or beach bonfire.  We also love Adesso's desk lamp that has a base for wireless charging of your phone. At a recent trade show, the stylists noted that tech is integrated more and more into furnishings.  It's a great design challenge to do this well, so we are constantly on the lookout!
#3 Function & Form
In Seattle, there are many bike commuters, and we found this super simple & functional bike hanger that would make them all swoon. It comes with a tray for your phone and keys. It's really well priced and honestly, is one of those things that makes life easier, and is not about being flashy. It's one of those gifts that an active Dad would use until it broke and then in 25 years he would try to build one himself to replace it!.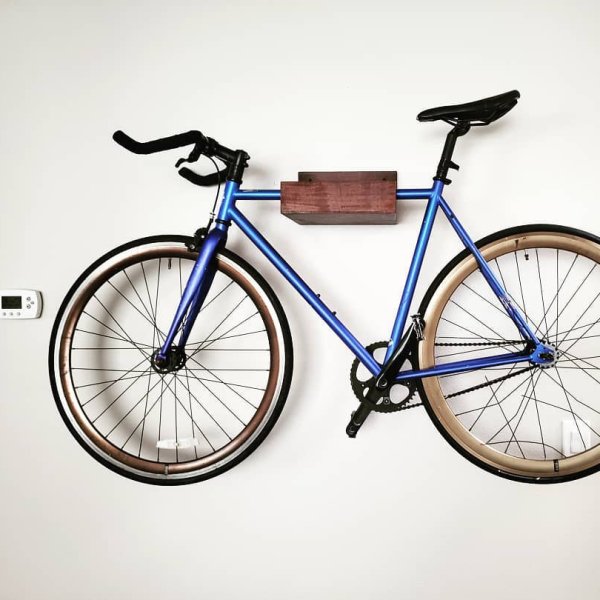 It's a short list, but we think that if you stick to these themes when shopping for Dad, you will be sure to get him something meaningful and not wasteful. 
Shop our Father's Day collection now at Spruce Up. Sign in or sign up to shop!